WHY IS RETIREMENT PLANNING NECESSARY?
July 1, 2019
Retirement is a harsh reality for everyone. Most people think retirement is a long way off but it is important to plan for your post-retirement life well beforehand by contacting a Ventura elder law attorney. In order to retain your financial independence and living standards, a retirement plan is essential.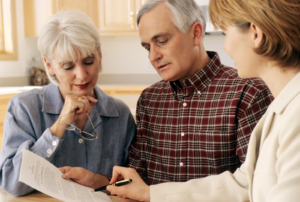 What is retirement planning?
Retirement planning or personal planning refers to the financial arrangement designed to replace employment income upon retirement. The goal is to achieve financial independence by the time your income stops pouring in. These plans are usually set up by employers, insurance companies or the government.
The retirement planning process under a Ventura asset protection attorney involves:
Assessing the desired retirement age and lifestyle
Calculating Reasonable Money
Making Contributions to Retirement Funds
Why is it important to plan for your retirement?
Retirement planning is necessary due to factors such as:
1. Increase in Life Expectancy – The average life expectancy of individuals has increased with advancements in medical and healthcare over the years. This means you will need more funds to sustain a longer life or pay for your medical expenses.
2. Change in Social Structure – With changes in social structure, you never know if your children will be there for you in your old age. It is better to plan ahead for yourself and your spouse in case of such contingency.
3. Independence – Many retirees don't prefer staying with their children and instead prefer their independence.If you plan on living all by yourself it is better to start planning for your finances now.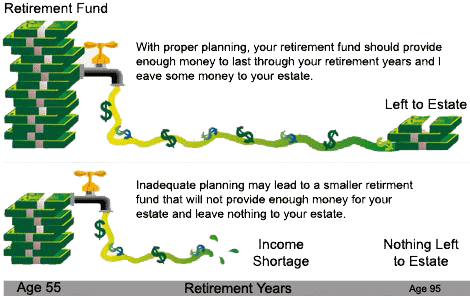 4. Unforeseen Medical Expenses – In retirement period, you are more likely to face health problems. Medical expenses could make a huge dent in your income post-retirement, so it is better to be prepared.
5. Inflation – If you are thinking that you will have enough at the end of your retirement period, think again. With inflation, your savings might turn out to be meager for your post-retirement period.
6. Estate Planning – A positive angle for retirement planning is that you'll need those funds for your loved ones. It could help in educating your children. Also, you could leave your home or any other assets to your children only if you have enough funds for your survival.
Contact Retirement Planning Lawyer
Though you could start with retirement planning on your own, it is always advisable to seek the help of a retirement planning lawyer. A lawyer could help you best strategize the way to make the most of your estate and in the meantime, cut your taxes too.
Schedule a planning session with our experienced attorneys today to learn how we can help you.